1315 Walnut St, Suite 1006
Philadelphia, Pa. 19107
(215) 609-4165
www.anastasiolawfirm.com

info@phillyzoning.com
Individuals and businesses across Philadelphia rely on Anastasio Law to guide them through the Philadelphia zoning and permit process. Our attorneys have the knowledge and experience to tackle even the most complex issues. While our affordable prices allow every homeowner and small business the best representation the city has to offer.If you have a zoning issue, let our friendly and knowledgeable professionals help you get the most out of your property.
Here are just some of the businesses that Anastasio Law has helped: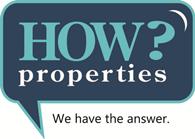 HOW Properties
Real Estate Management
Conshohocken
Best City Homes
Real Estate Management
2216 South Street
OCF Realty
Real Estate Development
2405 South Street
Postgreen Homes
Real Estate Development
2424 E. York Street, Ste. 225
Birra
Italian Restaurant
1700 E. Passyunk Avenue
AAA Distributor, Inc.
Kitchen and Bath
2501 Grant Avenue
The Lite Choice
All-Natural Soft Serve
135 South Street
Phila. Acupuncture Clinic
Acupuncture
526 Bainbridge Street
Villa Di Roma
Italian Restaurant
932-36 South 9th Street
Dakini Tattoo
Art Collective
1203 Snyder Avenue
Brindle Café
Restaurant
221 East Girard Avenue
Pub Webb
Bar
1527 Cecil B. Moore Avenue